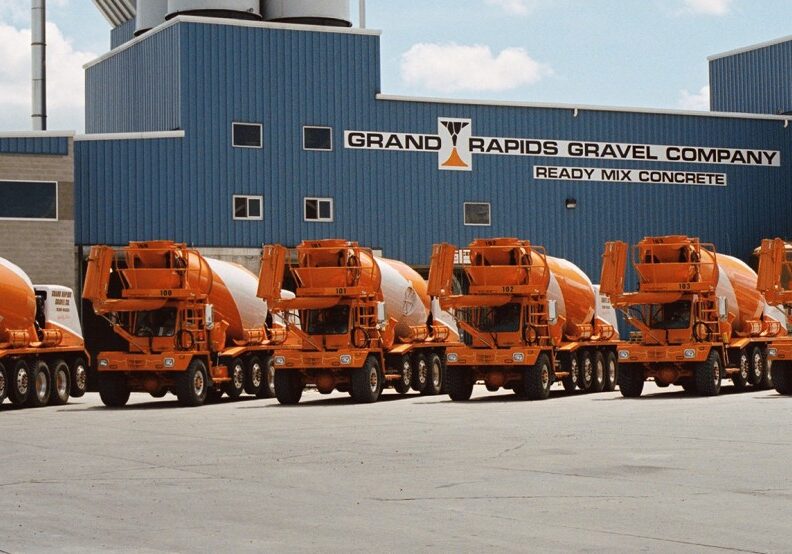 Since 1920 our relentless focus on producing and delivering quality products and exceptional customer service has helped us become a trusted partner for many builders, contractors, and developers in West Michigan.
Grand Rapids Gravel Co., Kalkman Redi-mix, and Port City Redi-mix are full service concrete ready mix companies. No job is too small or too big. All of our ready mix plants are state of the art central mix batch plants which insure consistency and quality load after load. At our three mining operations we produce our own materials for concrete giving us the ability to control gradation and cleanliness. We also offer the largest variety of aggregates in West Michigan.
Our goal is to be your supplier of choice through personal customer service, quality products, on-time delivery, and competitive pricing.